Featuring 3D audio, HEOS® built-in, 8K/60Hz pass-through, and voice control.
Premium-Performance 9-Channel Amplifier
Delivering a masterful 125W per channel (8 ohms, 20Hz-20kHz, THD: 0.05%, 2 ch. driven) so you experience your entertainment in remarkable detail.
The Next Chapter In Movie Entertainment
The new SR7015 lets you enjoy all your entertainment in its highest quality with crystal clear enjoyment. Enjoy your movies in 8K with 8K/60Hz pass-through or upscaling, as well the latest in HDMI technology like Dynamic HDR and Quick Media Switching (QMS), which is used in movies to eliminate video delay.
The Next Level In Gaming
Experience the highest quality gaming thrills yet. Enjoy your gaming with 4K/120Hz pass-through, as well as Variable Refresh Rate (VRR), Quick Frame Transport (QFT), and Auto Low Latency Mode (ALLM), which reduces or eliminates lag and frame tearing to offer a smoother, lag-free gaming experience.
Enhanced 3D Audio Experience
Through the main HDMI output, connect your TV with eARC HDMI support to allow uncompressed and object-based audio formats like Dolby Atmos® and DTS:X® directly from your smart TV app to your AV receiver.
Garantii 24 kuud.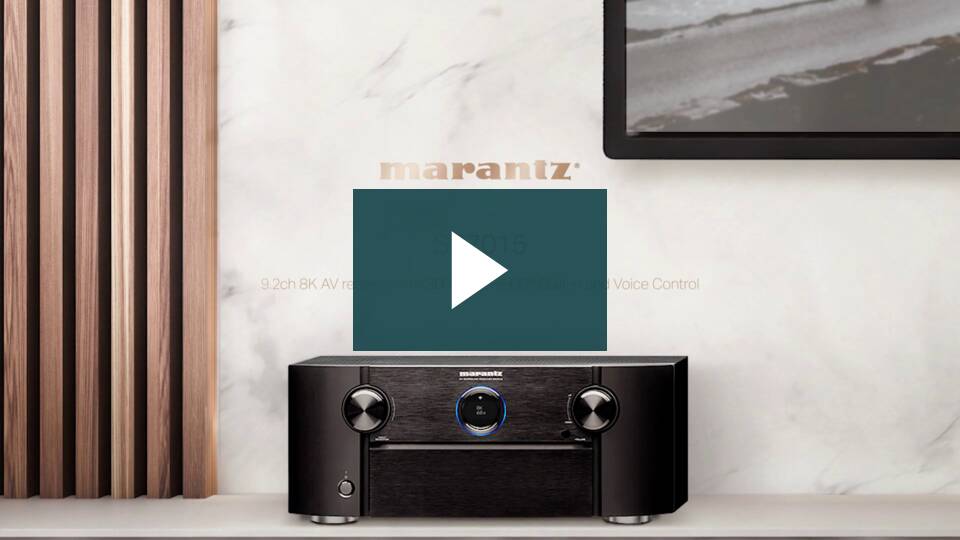 SR7015 AV Receiver – 9.2 Ch. 8K with 3D Audio & HEOS® | Marantz™