Featuring the latest HDMI support, 3D audio, and elegant design aesthetics.
7-Channel Discrete Power Amplifier For All Your Entertainment
Powering 50W per channel (8-ohm, 20Hz – 20kHz, 0.08% THD, 2ch. drive), enjoy your favorite movies in striking quality.
Slim Design, Exceptional Performance
With a slim profile that is half the height of a traditional AV receiver, the new Marantz NR1711 delivers exceptional performance and sound quality.
Latest HDMI Support
Featuring one dedicated 8K input and one output for 8K quality video from 8K source devices; 8K upscaling available on all six HDMI ports.
Enjoy Object-Based 3D Audio Formats
The eARC HDMI output transmits uncompressed and object-based audio formats like Dolby Atmos® and DTS:X® directly from a smart TV app to the AV receiver.
Garantii 24 kuud.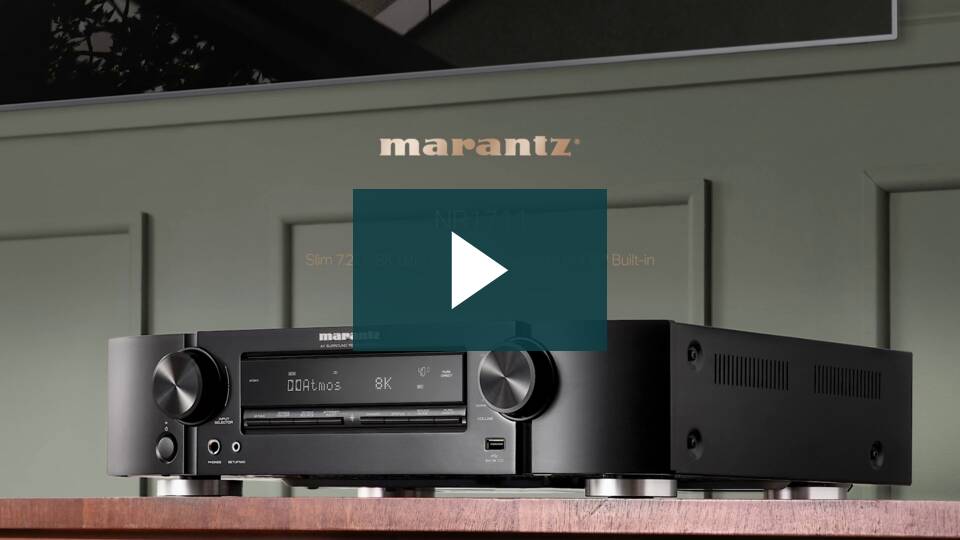 NR1711 AV Receiver – Slim 7.2 Ch. 8K with HEOS® | Marantz™